Spotlight: Production Associate DeAndre Curry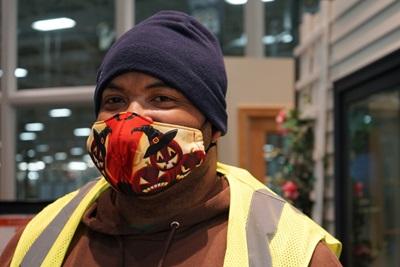 "They trained me very well, and I've learned new things every day. They're very patient with me," he says.
Patience is something that Curry appreciates because the way he communicates isn't like the way his co-workers on the plant floor in Cottage Grove do. Curry has to write down his questions because he is deaf.
"I use my phone to text or use the computer," he says.
When Human Resources Manager Ray Ronyane received Curry's resume, he was interested right away because Curry had previous experience working in shipping and warehouses.
Curry's initial interview was done through an interpreter. Then, he was brought in for a tour of the manufacturing and shipping areas to see how Renewal could accommodate him on the job. With the help of a first-shift worker who is hearing impaired, and knows American Sign Language (ASL), the team was able to successfully communicate with Curry on tour.
Ronayne says he was impressed with Curry from the start of their conversation.
"You could tell he had experience because he was asking intelligent questions about shipping and our process," he says.
As the hiring process continued, Ronayne asked himself a lot of questions: "How is this going to work? How are we going to communicate?" But it's a great feeling that we said, 'You know what, let's just make this happen. We'll figure it out,'" he says.
Curry got the job.
For his orientation, Renewal partnered with Global Language Connections and Keystone Interpreting Solutions, both out of the Twin Cities, to bring in two ASL interpreters, so that Curry could understand the orientation material.
Curry says he was very impressed with the orientation and learning about his expectations. He says it gave him confidence going into his new job.
"Within a week, he was working like he had been here for six months. He picked it up really fast," says Jose Castro, Value Stream Supervisor I, who worked with Curry on third shift, before Curry was moved to second shift.
When face shields were acceptable to use, Curry would read his co-workers' lips to communicate. Now, he relies on a computer to ask questions. Although, Ronayne says the team is looking at buying face masks with a clear material around the mouth.
Adaptations have been a part of Curry's life. When he turned 18, he lost his hearing after contracting spinal meningitis.
Through it all, he keeps a positive attitude, which is something, he says, that he learned from his mother and grandparents.
"[They] taught me the positives and joys in life and they did discipline me very well," he says.
It's this kind of positive attitude that Castro misses being around every day, although he does get to see Curry at shift change.
"He always has a smile, and he's always ready to work," he says.
Curry says that he is being challenged every day at Renewal and is gaining a wealth of knowledge.
His hiring process taught Ronayne and Castro how to best accommodate team members like Curry and how to best communicate with those who are hearing impaired.
"I'm happy that it's working out because the word will hopefully get out to that community of individuals who might have certain disabilities or hearing impairments and say 'Go work at Renewal, they'll hire you and make it work,'" Ronayne adds.
When we met with Curry, he was all smiles behind his Halloween-themed mask, just before his shift began. He sees a bright future at Renewal.
"RbA has a very family-like atmosphere. They truly care about their employees. I love this company very much. I would like to stay here until I retire," he says.
---
What sets Renewal by Andersen apart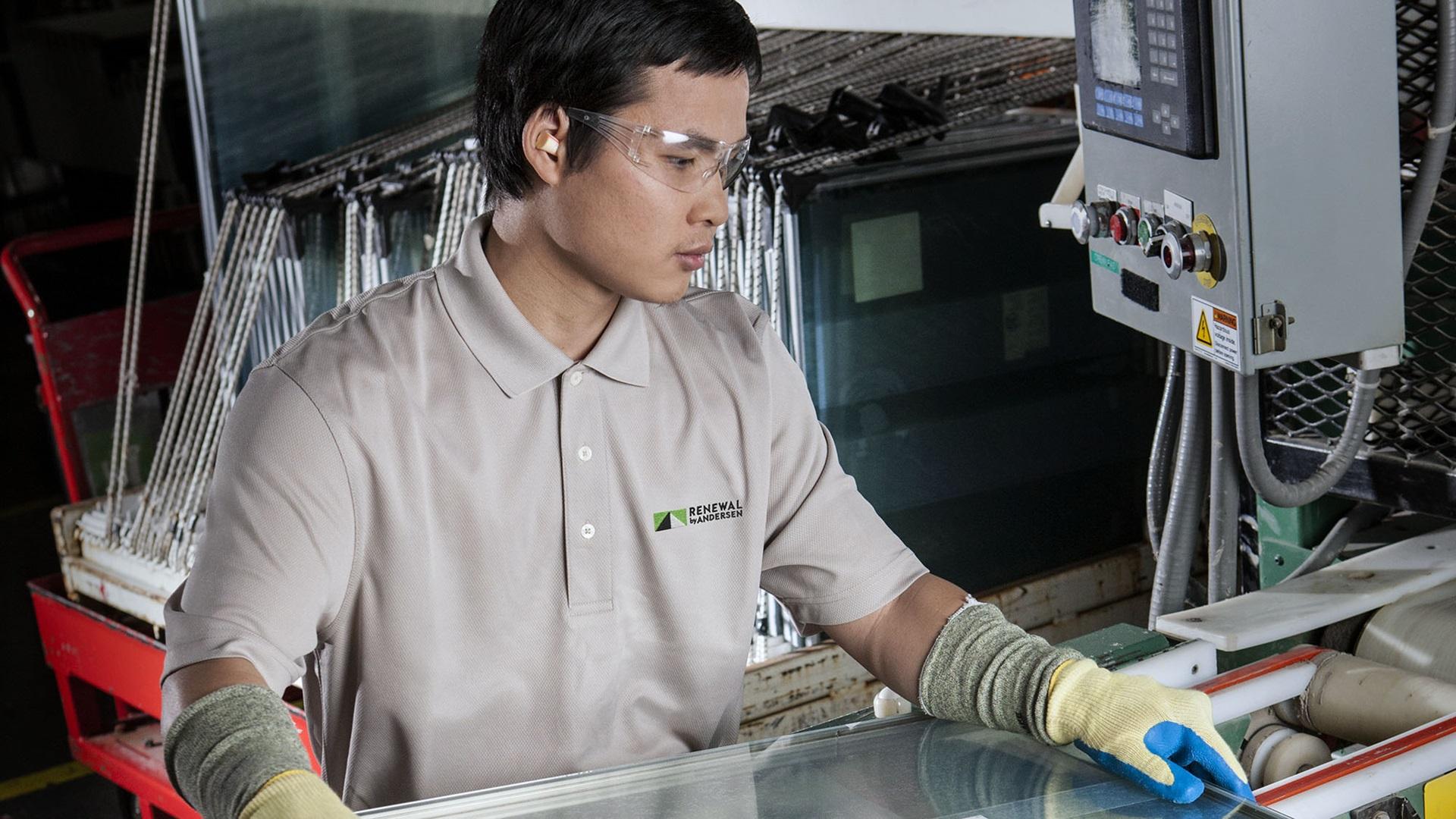 Innovation is at our core
Energy and innovation are our hallmarks. From enterprise-wide road maps to daily innovations driven by our employees, we seek the opportunities ahead…and it is people like you and your teammates who drive us to achieve those goals.
LEARN MORE ABOUT RENEWAL BY ANDERSEN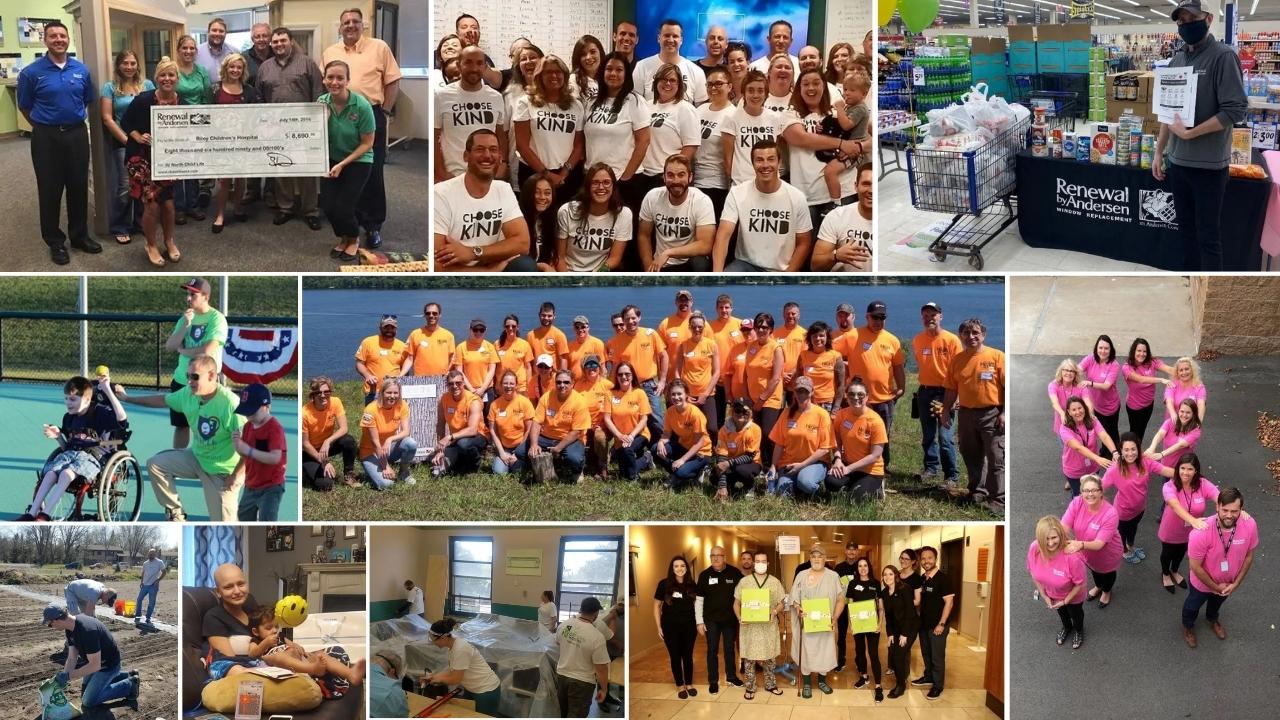 Culture is our spark
Culture is the spark that ignites us. We are committed to an inclusive and diverse workplace where all people feel respected, valued, and driven to realize their full potential.
LEARN MORE ABOUT OUR CULTURE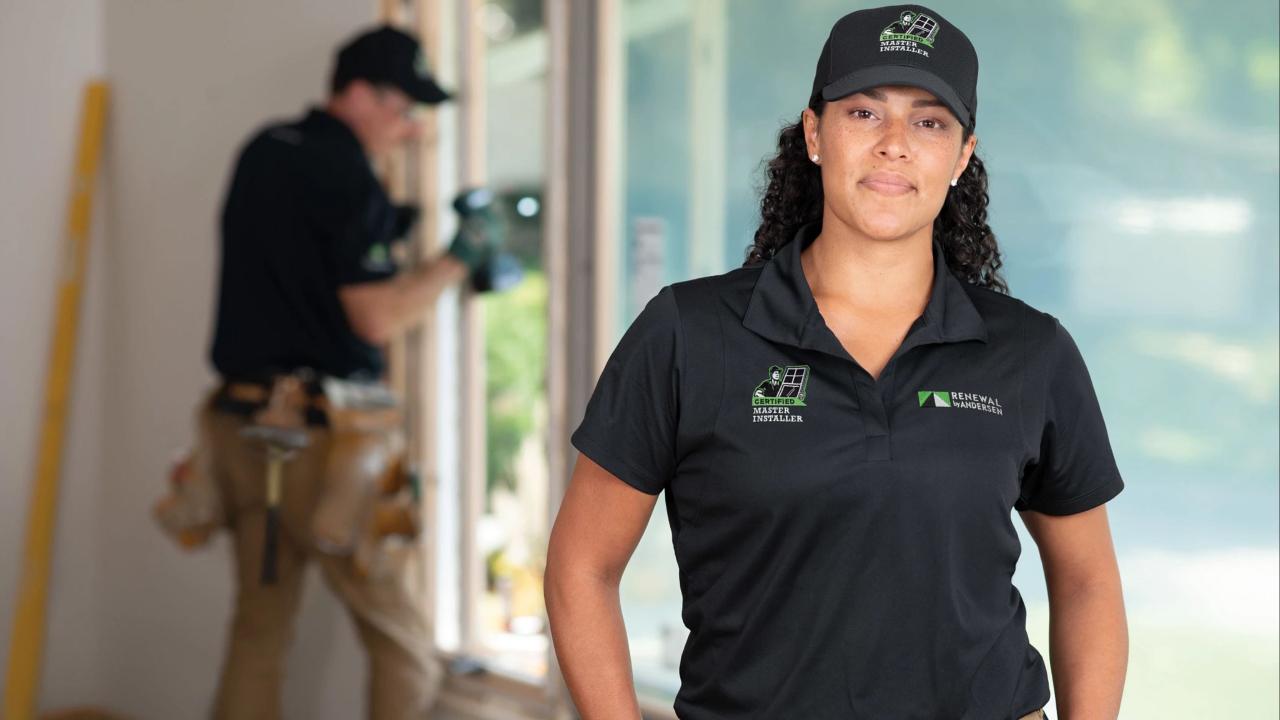 Find your place
The average Andersen employee tenure is more than 10 years. Whether you are just starting out, looking to change paths, or are a leader in your field, we have a spot for you—and are here to help you reach the next level in your career.
SEARCH JOBS
Ready to apply?
Get in touch with us by completing the form below.
Step 1
Get started by sharing some information about yourself.
Step 2
We'll be in contact with you to see if we're a match.
Step 3
You will speak with additional Renewal by Andersen personnel to set up a potential interview.